Living Crafts for Christmas AND Blenheim Palace - Fri 15th Nov 2019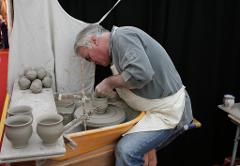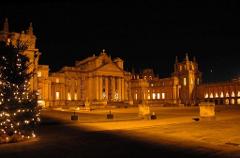 Duration: 1 Days
Product code: PLUBPM
This exciting and hugely popular event takes place at the magnificent
Blenheim Palace, just outside Oxford. This year, around 180 designer-makers from
across the U.K., selected for the originality and quality of their craft, will
be showcasing the very best of British craftsmanship. The event features a huge
range of contemporary work including designer jewellery, ceramics, studio
glass, toys, soaps and fashions, with an inspiring choice of festive
decorations and wreaths. Festive musical entertainment and street theatre will
bring the season to life and the colonnades of the Great Court will be adorned
with twinkling Christmas trees. Festive aromas from the specialist food and
drink producers will tempt you with traditional Christmas treats and more unusual
foodie ideas. Includes entrance to a selection of rooms in Blenheim Palace
which will be elegantly decorated for the festive period. Really popular and
thoroughly enjoyable day out.

Price includes entrance to the show + Blenheim Palace.

Dropping off point – Blenheim Palace
Arrival time – 11.30am approx.
Departure - 4.00pm (TBC by driver on the day)
Return to the local area – 6.00pm to 7.00pm approx.