Sidmouth & The Donkey Sanctuary - Tue 2nd Oct 2018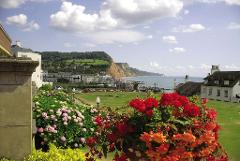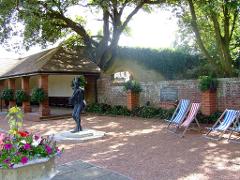 Duration: 1 Days
Product code: P12ALJ
Situated on the Jurassic Coast of Devon, Sidmouth has a unique charm and an atmosphere of years gone by. Very popular with our customers the town has beautiful gardens, leisurely walks and a delightful Esplanade with views along the stunning coastline. The regency heritage around the town includes an array of friendly independent shops. After time here for lunch we travel the short distance to the popular Donkey Sanctuary with time to meet the donkeys, explore the visitor centre and enjoy a welcome cup of tea in the Hayloft Restaurant.
Dropping off point – Sidmouth Seafront - Opposite Belmont Hotel
Arrival time at Sidmouth – 12.00pm approx. Departure time - 2.30pm approx.
Arrival time at Donkey Sanctuary - 2.45pm approx. Departure time - 4.00pm approx.
Return to the local area – 6.00 to 7.00pm approx.
Image courtesy – Sidmouth Town Council
Image courtesy – thedonkeysanctuary.org.uk