42nd Street at Theatre Royal Drury Lane, London - Wed 10th October 2018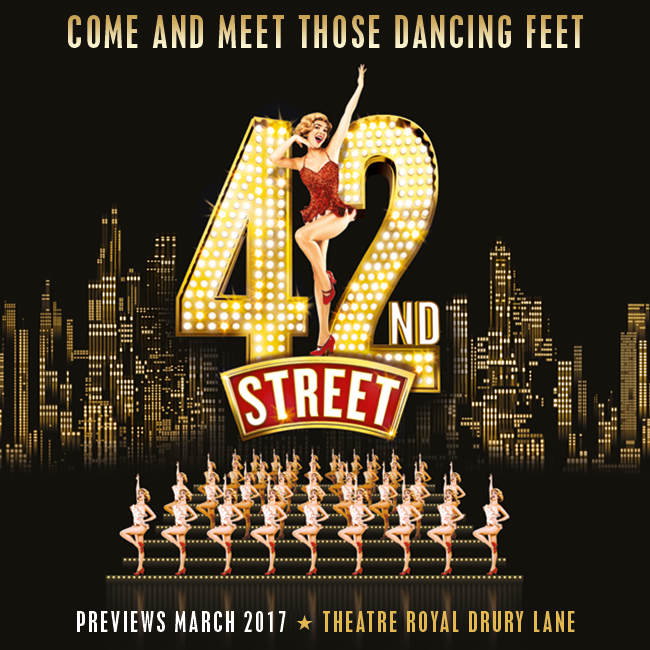 Duration: 1 Days
Product code: PYWK7Y
Broadway's biggest show, will come to the West End in 2017. Young Peggy Sawyer is fresh off the bus from small-town America and just another face in the chorus line on Broadway's newest show. But when the leading lady gets injured, Peggy might just have the shot at stardom she's always dreamed of… This highly anticipated new production of 42ND STREET – the dazzling and romantic homage to the world of musical theatre – arrives in London with an all-singing, high-kicking cast of over 50. This quintessential musical includes the iconic songs We're In The Money, Lullaby of Broadway, Shuffle Off To Buffalo, Dames, I Only Have Eyes For You, and 42ND STREET.

Seats in the Royal Circle - 2.30pm show. Show running time - 2hr 30mins.

Dropping off point – Russell Street - Side of Theatre
Arrival time – 12.00pm approx.
Departure time - 5.30pm approx.
Return to the local area – 8.00/9.00pm approx.